Posted On 10 October, 2018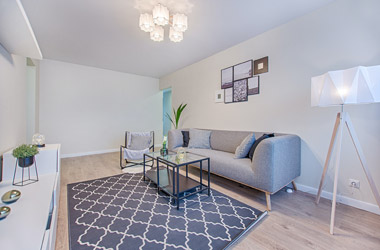 If you're selling your home, you want it to look its best in order to attract more buyers and get it sold quickly and at the highest price. When prospective buyers and their realtors in Athens, OH, are looking at homes both in person and online it's definitely easier to consider purchasing a home that has furnishings over one that's completely empty. That's why many realtors recommend staging a home to get the most bang for your buck when selling. Here are some reasons realtor houses for sale in Athens, OH, are often professionally staged.
Quicker Sale
Homes that are staged are typically on the market for a shorter amount of time than homes that aren't staged, especially if the non-staged homes are completely empty. This is simply because there are more views and more showings when a home appears attractive on online searches and on the MLS database. Buyers are able to see the property as more of a home than just a building so they're more likely to request showings and as a result, you'll be able to sell your home more quickly.

More Marketable
A staged home also makes it marketable to a wider audience. Home styles that may not be a certain buyer's preference may actually become an attractive option when the buyer is able to see what the home can be. The majority of homebuyers begin their search online, so a beautifully staged home showing the advantages of the different spaces in the home will appeal to a wide range or buyers because they can already see the potential in the home and get a better idea of dimensions when the pictures show furniture in relation to the windows, doors, and overall space.

Increased Offers and Price
Some buyers may try to make a low offer simply because of minor repairs or defects they see from pictures of an empty house. However, some stagers will make those minor repairs, which can prevent this from happening. In addition, since there will be more showings you'll be more likely to get more offers which in most cases drives the price up and results in you getting more money that you would have without staging your home.

More Favorable Opinion
A staged home will provide prospective buyers with a better first impression before they even see your home. That means that they'll be coming into the showing with a more favorable opinion of your home and how it was cared for. In addition, your home will stand out among competitors in the area.

Budget Options
If staging your whole home isn't an option financially, you can choose to just stage certain areas of the home that will make the most impact on buyers. For instance, you can stage just the entryway, living room, or kitchen and still draw more buyers.