Posted On 22 November, 2018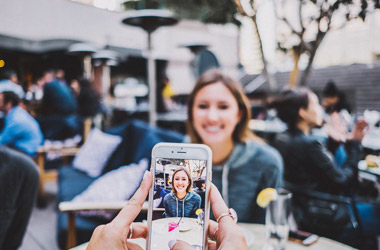 If you're looking for a community that has a lot to offer, realtors in Athens, OH, will tell you there's no better place to move. Aside from the university presence, Athens has some surprising history and great places to dine. Its location allows easy access to Pennsylvania, West Virginia, and Kentucky, and it's a simple drive to Columbus or Cincinnati, with Cleveland just a little farther away. If you don't want to journey outside the city limits, here are a few things you can do in Athens.
Athens Asylum Walking Tour
Fall is the right time for something spooky, and the Athens Asylum Walking Tour delivers just that. Known as "the Ridges," the Athens Asylum was open for over 100 years. As one of Ohio's largest asylum, there are a lot of stories to share, and you'll get the straight talk from George Eberts, who specializes in the history of the Asylum. From the Alligator to the lost lady, get immersed in the history, practices, and lifestyle.

Farm to Table
Casa Nueva provides some of the finest locally sourced food in the region. Opened in 1985 by restaurant employees who had lost their jobs, Casa Nueva is owned by its workers. Its Mexican-inspired menu includes vegan and vegetarian choices, and the restaurant has its own salsa recipe. With two kitchens, Casa Nueva offers a variety of great food that's hard to beat. Enjoy the atmosphere and the many live bands that perform here.

State and National Parks
A quick drive will get you to Wayne National Park, the only National park in Ohio. There are 300 miles of hiking trails in the patchwork park, which are beautiful during the fall foliage. The Vinton Furnace State Forest also provides a beautiful place to explore. It's one of the most biodiverse places in the U.S., and has the largest population of bobcats in the state. Watch and listen for timber rattlesnakes and cerulean warblers. Strouds Run State Park offers hardwood forests and a lake for visitors to enjoy during the fall.

Outskirts of Athens
Realtors in Athens, OH, will tell you how great the community is, but that community extends beyond the city limits. Fall is a beautiful time to be in Ohio. As the trees change color and the weather cools, Athens becomes one of the best places to visit and live. Check out the fall activities available in Athens and see what it would be like to live in a great Ohio community.